FreedomBox is a Debian-based self-hosting server that allows the quick deployment of many applications and services with a single click over a web interface [Link].
Specially designed to run on an SBC (single board computers), such as a Raspberry Pi, it can also run on a huge variety of hardware, virtual machines, and cloud.
It does not require much tech knowledge to Linux experience at all.
Download the desired version according to your hardware or hypervisor at [Link]. See list of compatible hardware:
32-bit ARM (armhf) / x86 (i386)
64-bit ARM (arm64) / x86 (amd64)
A20 OLinuXino Lime / Lime 2 / MICRO
Beagle Bone Black
Cubieboard 2 / Cubieboard 3 / Cubietruck
Lamobo R1
LeMaker Banana Pro
LinkSprite pcDuino3S
Orange Pi Zero
PC Engines APU 1D
Pine A64 LTS / Pine A64+
Pioneer Edition FreedomBox
QEMU/KVM amd64 / i386
RPi 2 / 3B / 3B+ / 4B
Rock64 / RockPro64
VirtualBox for amd64/i386
---
After transferring the image to a microSD card (if in an RPi) or starting the VM (if in VirtualBox), use your browser to navigate to http://freedombox.local or the IP address leased by your router's DHCP.
Follow the setup steps to create the administrator account: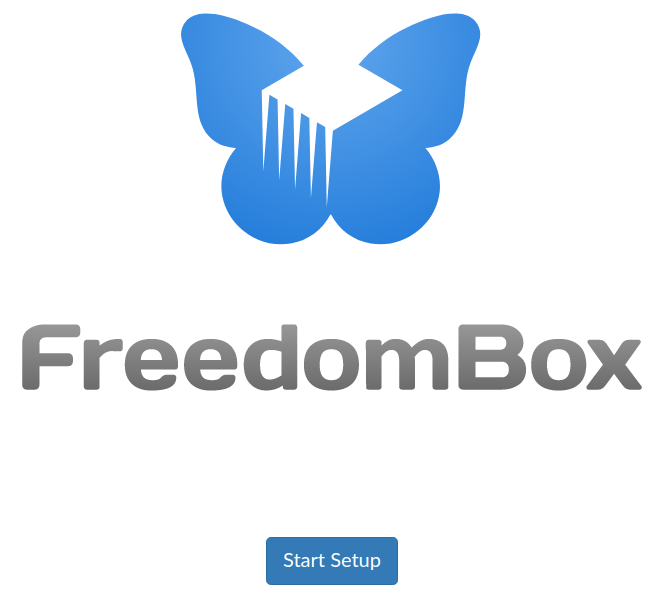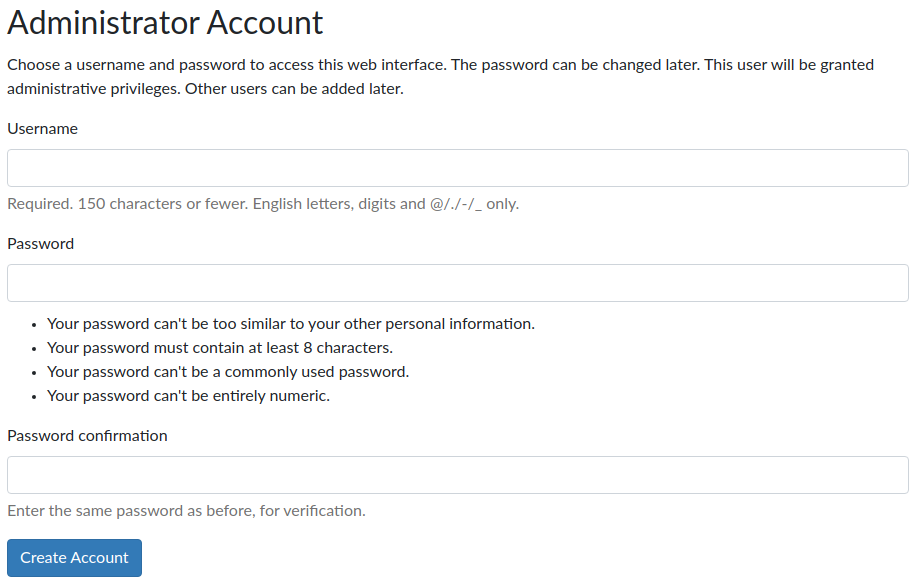 Select the option that better describe your network: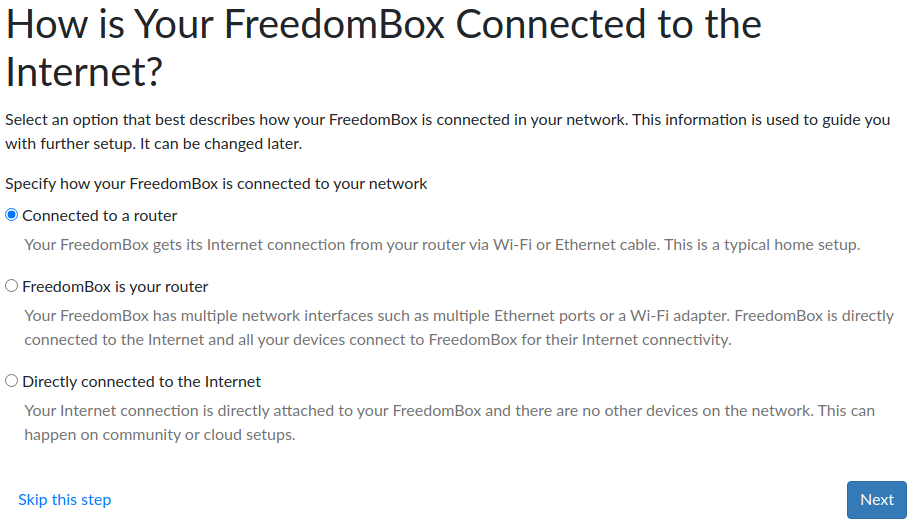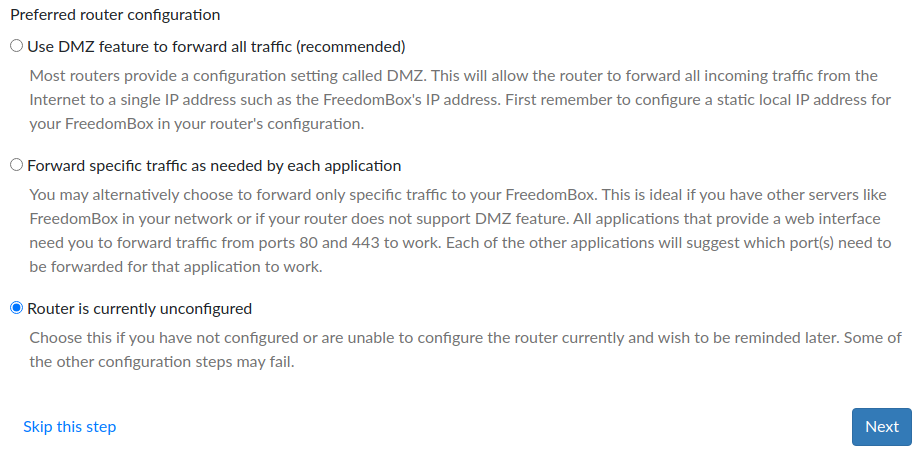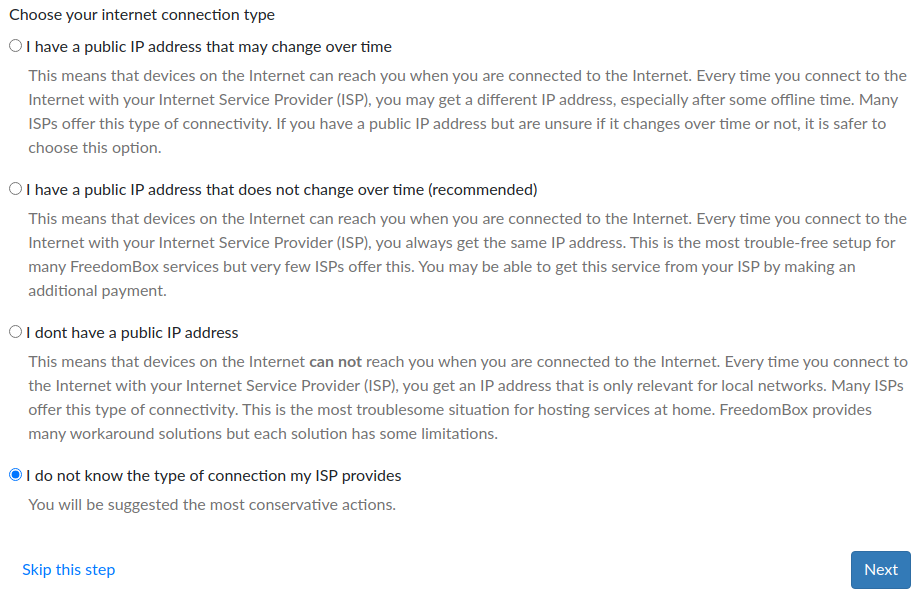 ---
You can connect to the server using SSH now.

By clicking on the network setup you will be able to review any network setting defined previously: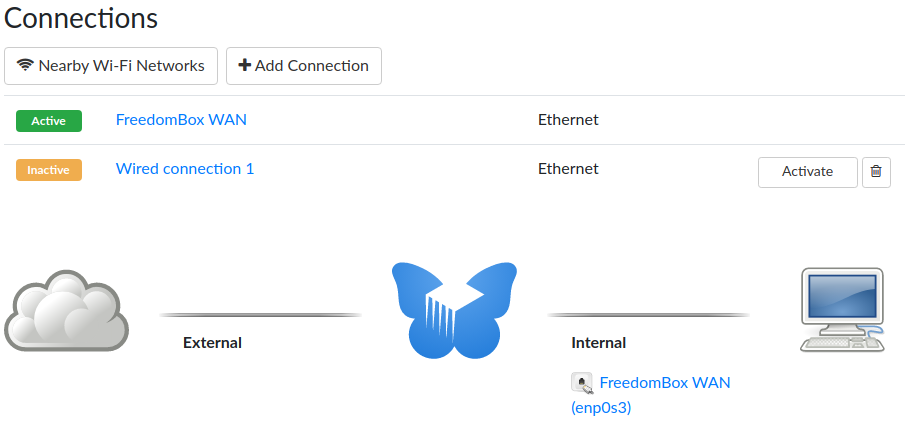 At the top, there are three main tabs Home, Apps, and System.

Cockpit is an application that comes pre-installed.
It allows managing the server: operating system, services, updates, etc.
On the Apps tab, you will find all the other applications that can be installed with a single click: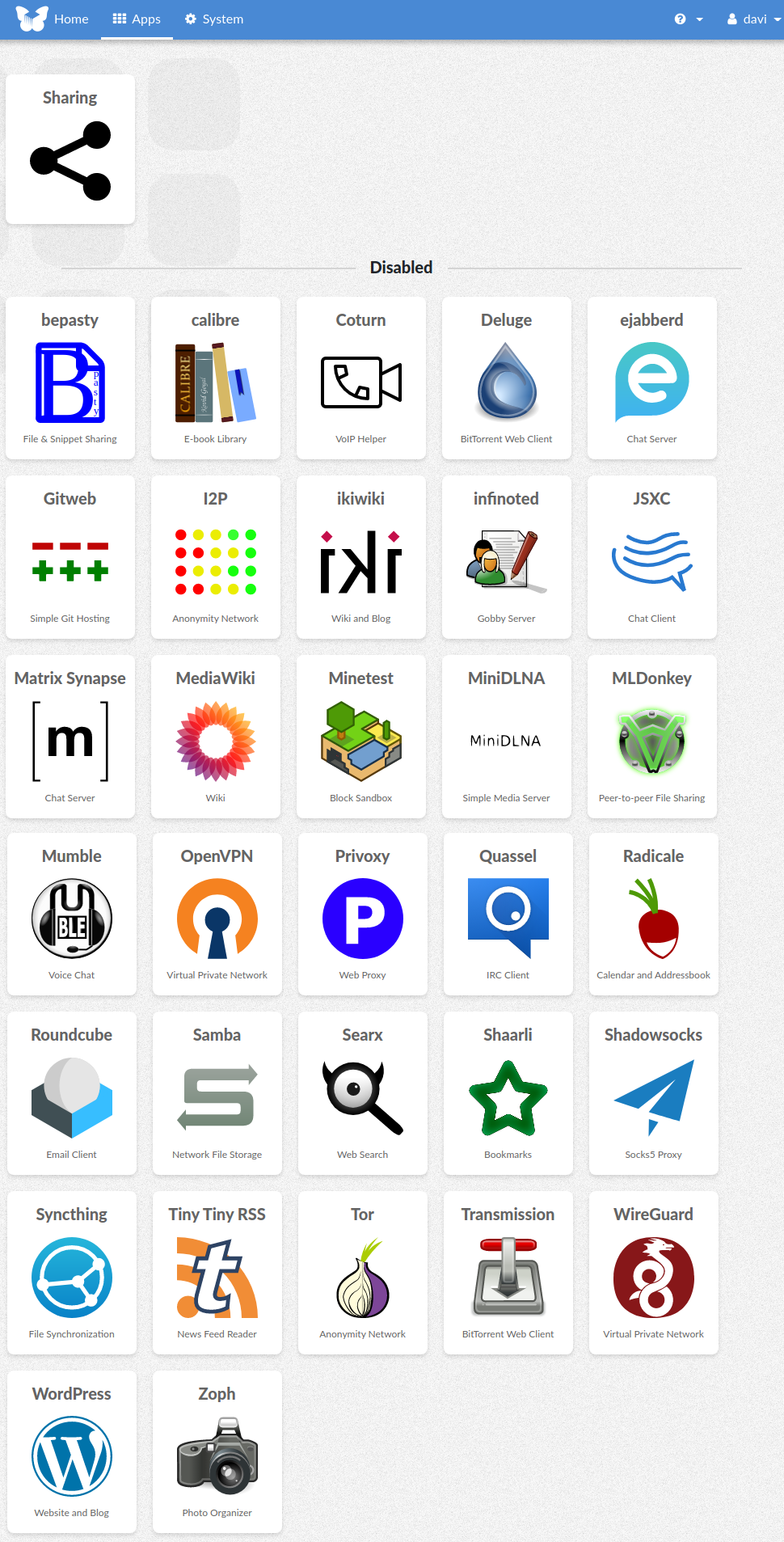 ---
On the System tab, you will find all the configurations that can be applied to the server, such as Backups, DynamicDNS, SSL/TLS Certificate, Firewall, Storages, etc.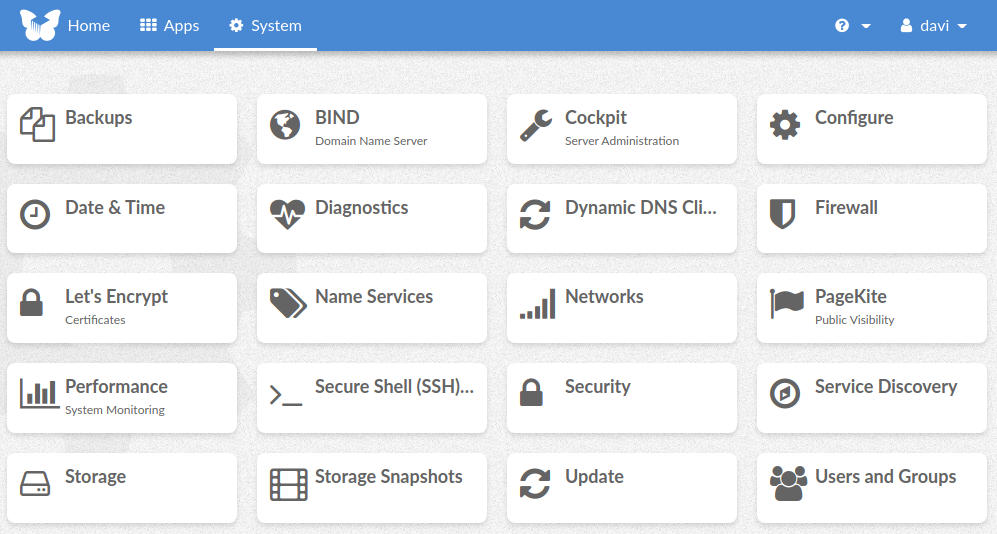 ---
Out of the box, this is a very complete and simplistic way to deploy and manage network services.
Don't forget to shut down before pulling the plug: